Using Nexgen T3 software to trade the markets.
Selling Crude Oil was best today! There were several opportunities early for counter trend trades on our smaller chart from trend trade areas on our larger charts.
In the following chart ( 14-2 ) you will see the 4 short trend trade setups
One counter trend trade and one trend trade setup , and two stab back opportunities.
For a short video on the trading rules = click here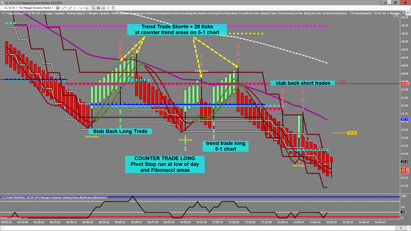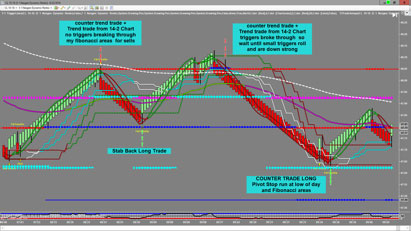 Learn more about how to use our technical analysis software to trades stocks to the best of your ability.